As a designer or architect, you've mastered bringing ideas into three-dimensional reality. Projects start with you – but even more so, their completion depends on you.
Design is about beauty, purpose and practicality. But when a specific metal finish is involved, it's also about ensuring your original vision translates from paper to project.
Often, designers aren't 100% sure about the specification process when it comes to finishes, or don't want to get lost in that particular detail, and this can lead to disappointing outcomes, or large complications and costs later down the track.
While learning to specify can be a complex process, there are a few steps you can start off with to ensure you get the right outcome – and guarantee the level of prestige promised to your clients.
Mis-specified finishes will miss the mark
Specifying metal finishes can be complex, however a little understanding can prevent project struggles at every step.
There are not a whole lot of opportunities to learn about specifying, whether in education or work, so Astor recognise the benefit of educating, and see that those with a better understanding achieve better end results on their projects.
Knowing how and where to specify should and will impress your clients and the contractors who deliver the project as they carry out your specifications.
Short of infuriating those who try to complete the project with mis-specified or impractical materials, the costs of misspecification are extensive.
Cost
Finishes – particularly electroplating – can be expensive procedures. Having to re-order and make a finished product will come with a hefty price tag – not to mention the extra price of labour.
Time
If you're working to strict deadlines, then a mis-specified finish is the last thing you want. Lead times differ depending on your finish, and will be extended if you need to re-order due to a mistake.
Application
You'll receive your finished product and it just won't work. Whether it's the wrong look, or is unsuitable for its intended environment, it won't fulfil the need – or differ from your original vision.
Quality
Facing any of these problems could mean having to go with a lesser quality product instead, which won't provide the same aesthetic or value. It's also likely you'll be stuck with it, as these products can often be hard to match with the right metal finish.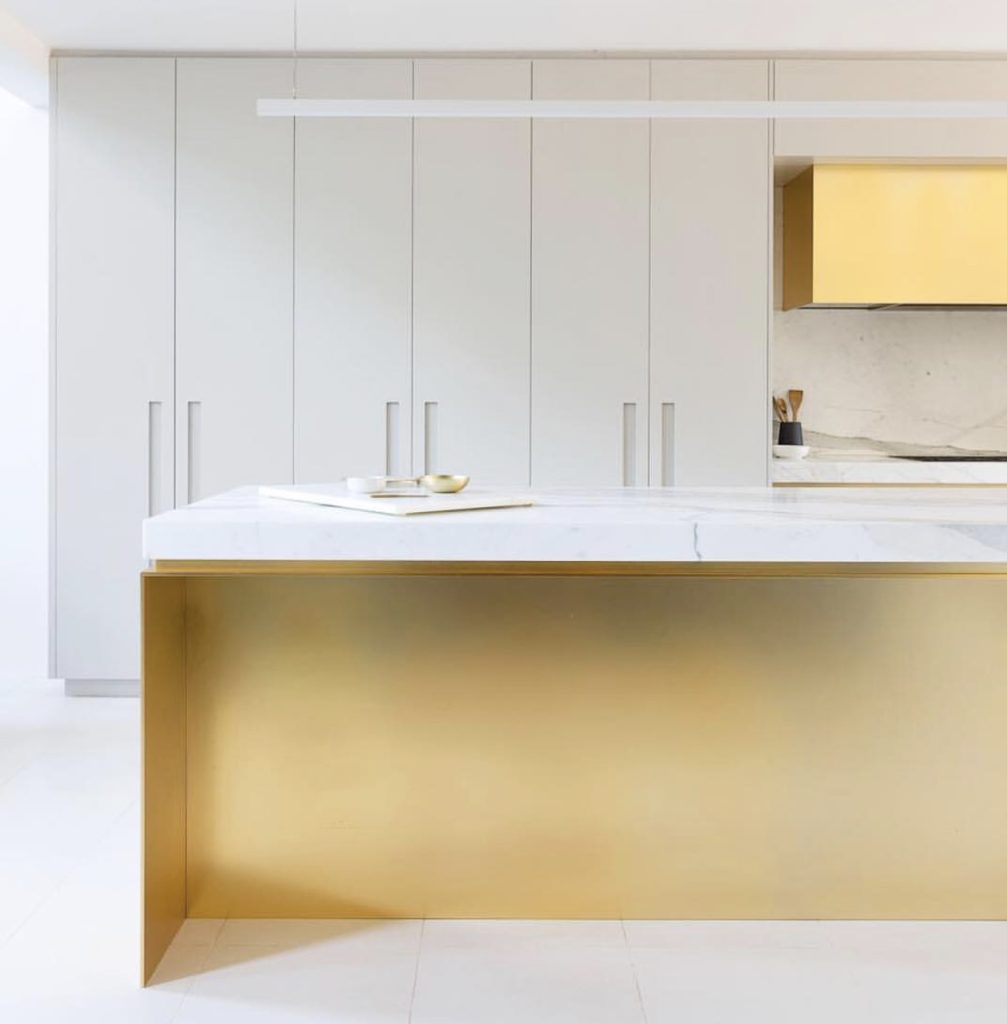 Four considerations before you specify
Trying to help ease the complexities of specifying helps deliver benefits for both designers and finishers.
While it can take some practice to understand the specifications for all variations of finishes, there are four things to consider when specifying the correct finish that will ensure a successful job and suitable ROI.
Aesthetic – What do you want it to look like, and how do you want it to behave over time?
Application – What is the intended use of the product, what environment will it be in? And, is it practical for that setting?
Budget – The limited availability of quality electroplating businesses means this service is a lot more expensive – does your finish fit into the cost of the project?
Buildability – How easy it is for fabricators, finishers and builders to create, assemble and install?
It may sound simple, but some – or all – of these steps are often overlooked in the planning stage. Considering them all and being sure of your constraints goes a long way to ensuring the right base metal, the right finish and the right outcome.
Make the process easy with online help
Fully understanding how to specify is more complex than these four steps, but will become easier to understand as you learn to assess and consider the parameters.
To make the learning process easier, Astor Metal Finishes has created an online specification tool. So, even if you're still newer to the fine art of specifying, you can still quickly find the finish that's right for your projects.
The tool can help you specify finishes more clearly and without having to continually consult a supplier, resulting in
Saved time
Improved ROI
Avoided mistakes and replacements
Satisfied clients
But on top of this, those who have mastered the art of specifying have been able to create their own custom finishes. With 6 different processes and over 400 finishes, the combinations are unlimited for those searching for the perfect look allowing you to add customised finishes to your offering.
As one of the few electroplated finishing suppliers in Australia, Astor Metal Finishes are committed to educating their clients about finish specification and increasing the quality of results.
For help specifying the correct finish for your project, try the online spec tool or click here to contact the Astor team.