RETURNS POLICY
Astor strive to achieve highest quality possible. We undertake the difficult & complex items many others could not or would not do or attempt. We have quality control and inspections at each stage of the many finishing processes required to achieve our finishes and Astor are proud to employ the best technical operators.
It is important to understand that there are limitations with electroplating, particularly with plating & metal finishing of this nature;
Stripping and re-finishing of metal
Prototype/ one off bespoke items
Brass-plating as it is an alloy of two metals
Complex frames or welded components
Large format flat or folded panels
Patina/ Aging of brasses and coppers (solid or plated)
The more of above listed points involved, the more realistically likely it is that there will be minor imperfections such as slight variations in the level of sheen to satin & matt lacquers, variations in aged finishes, possible minor colour variations of brass and gold. Refer to ASTOR PLATING CAPACITIES & DESIGN TIPS FOR PLATING to help minimize.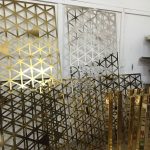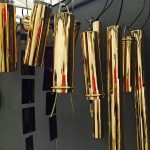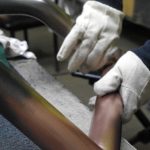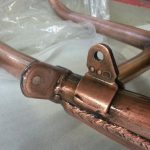 If quality does not meet expectations, Astor will assess if reworking is understandable & reasonable and most importantly if we can get a better result. We will consider normal process capabilities of our industry fair and reasonably before reworking. If your project requires above standard results, please advise at time of inquiry, quote and before placing or confirming an order so we can manage and meet your expectations.
For projects or products where the finish required exceeds normal process capabilities, and not requested in writing before commencing, we will assess and advise cost involved before re finishing.
Some of our finishes are soft decorative electroplated finishes and many are not suited for harsh wear & tear and must be handled as such in freight, installation and throughout its life.
HANDLING OF AGED OILED OR WAXED FINISHES DURING INSTALLATION
Immediately after aging, the finish is soft and likely to be less robust. Overtime the oil/wax settles and absorbs into the brass plating, as does the aging chemical & patina – when the finish will then become more stable.  Until this time, handle with care, package with blankets to prevent rubbing, and after installation, rub over lightly with a lightly oiled soft cloth to remove fingerprints. Do not leave in plastic packaging as will sweat causing accelerated & inconsistent tarnishing.
HANDLING OF LACQUERED FINISHES DURING INSTALLATION
Do not use masking tape or solvents to tape off areas. These are soft decorative metal finishes which should be handled as such and preferably installed after other trades – such as paint, plasterboard & tiling. Wipe over with soft cloth and handle carefully.