As it turns out black is the new black this season. We are seeing an emerging trend of fantastic contrasts and darker metals being used for a variety of design finishes. Whether it be the stark contrast with whiter tones in a bathroom design or a more subtle edge in furniture or retail fixtures, people are loving darker shades of metal. We've seen stunning high-end residential designs using the black in kitchen handrails, wine racks and shelving as well as signage and lighting.
The cool thing about embracing the blacker hues is that we have a range of different black finishes. You can stay on trend with the dark colours, but still, add your own unique touch with an individual choice of finish.
We can achieve 'black' using five different metals, each with a range of shine.
Aged Brass
Brass is a fun metal because you can have the bright fun of a warm brass as well as the fantastic dark browns that we have available. If you want to know more about brass and it's many iterations, have a read of our blog post You've either got or you haven't got ..brass. The darker colours of brass fall under the bronze category.
When it comes to the dark brown bronze we have three variations.
CENTAURI NATURAL – dark brown bronze with oil
CENTAURI – dark brown bronze with satin clear
ALPHERATZ – dark brown bronze with gloss clear
Aged Copper
There are some stunning shades of copper. From the lovely rose hue to the on trend darker shades available. Read this Specnet article for more information on why you would choose copper plating versus real copper. To get the black shades in copper, you can pick one of the variations of either dark aged copper or Florentine bronze.
BOOTIS NATURAL – dark aged copper with oil
GEMINI – dark aged copper with satin clear
BOOTIS – dark aged copper gloss clear
CRUCIS – florentine bronze with satin clear, showing copper highlights
PERSEUS – florentine bronze with gloss clear, showing copper highlights
Florentine bronze with oil, showing copper highlights
Black Nickel
For a stunning black metal, choose one of our variations on black nickel. It's incredibly durable and even without lacquer has a fantastic lustre. The cool thing about some of the black nickel finishes is that when we handle the metal, the oil actually gives the metal movement and life, and fingerprints are incredibly easy to remove with a wet cloth. In a market where trends include black and white designs, black nickel can be the perfect complement to your black and white materials. We have three variations of black nickel.
ORIONIS – polished black nickel + clear gloss
PROCYON – satin pearl black nickel +satin clear
Satin pearl black nickel + oil
Antique nickel
Antique nickel is not quite as dark as black nickel. Instead, our variations of antique nickel marry silver nickel with a black brushline. This gives the metal both movement and uniqueness as it will look different from every angle and/or lighting. Oxford clothing stores have used antique nickel in a clever way to highlight their branding and retail designs. We have three specific variations of antique nickel in addition to offering a variety of customised darker shades.
GRAFIAS – antique nickel + satin clear
POLARIS – antique nickel + gloss clear
Antique nickel + oil
Variations:
Antique Nickel + Satin Clear GRAFIAS
Antique Nickel + Gloss Clear POLARIS
Antique Nickel + Oil
Customised for darker shades
Black Oxide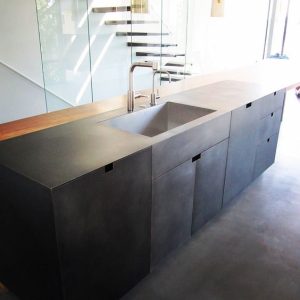 The above finishes, like most of our finishes, are electroplated finishes, which means they can be plated onto any metal you want. Black oxide is a little different. While this once industrial looking metal can give the air of elegance and high-end fashion, it doesn't quite have the same strength of a regular finish. Black oxide can only be plated onto a mild unpolished steel. It has mild durability and is not suitable for exterior or wet areas. However, our two variations are a stunning design choice for some interiors. Chic retailers and restaurateurs alike, such as Zimmerman, Cue clothing and Rockpool Bar & Grill have all chosen to add a little style with our black oxide.
VOLANS – black oxide + satin clear
Black oxide + oil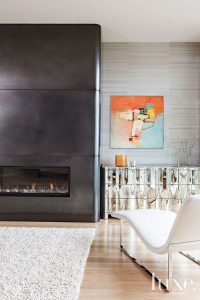 How do I choose the right black for me?
Each of our finishes has a unique hue and we have the ability to customise the shades to suit your design needs. They all have personality and originality, yet they all fall under the very popular trend of darker shades. Whether it's your shopfront or your bathroom fixtures, it turns out black is definitely the new black.
Get in touch with us now and let us help you add a little black to your style.